Village Manor Kids' Clubs (up to 8 years)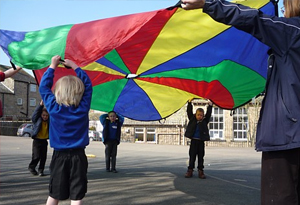 The Village Manor Nursery builds its reputation from its high quality of services & childcare.
The nursery combines a safe, secure, warm and friendly atmosphere within a bright colourful and playfull environment.
BEFORE & AFTER SCHOOL, EVEN WHEN IT'S CLOSED
Your child/children can be looked after before and after school, even when school is closed. The club is managed by qualified staff who ensure the safe arrival and departure from school.
HOLIDAY CLUB.
Our holiday club is for schools in and around the surrounding areas we provide child care during the scheduled school holidays. 
EVERYONE'S HAPPINESS IS IMPORTANT TO US.
Our clubs are not just to provide children with a enjoyable, safe, secure and homely environment but for parents and carers to feel happy that their children are happy to come, play and make friends.
We are Open 7.30am until 6pm
Monday to Friday (except Bank Holidays)
If You Would Like to find out more about
the other childcare provisions we provide
please

'Things We Are Doing'
Our Responsibilities
The heart of our services are to ensure that every child gets the best care and support, with a dedicated team of qualified carers we always aim to:
Be open and welcoming.
Praise and encourage all children when appropriate.
Care for the child's safety and happiness.
Treat all children equally.
Value all children as individuals.
Provide toys, books etc.which encourage positive images.